ABBYY Lingvo European 1.12.3 macOS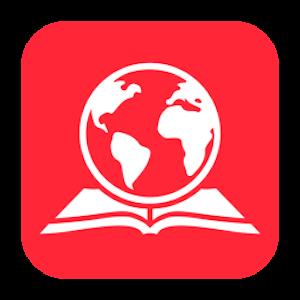 ABBYY Lingvo European 1.12.3 | macOS | 587 mb
ABBYY Lingvo European quickly and accurately translates words and phrases without an Internet connection. 101 dictionaries for 7 languages (Russian, English, French, Spanish, German, Italian and Portuguese) are included in the application. All ABBYY Lingvo European dictionaries are licensed from leading international publishers.
FEATURES AND BENEFITS:
* Get multiple translations and usage samples for each word meaning.
* Learn meanings of set expressions from general translation and idiomatic dictionaries, phrase books and dictionaries of English slang and colloquialisms.
* View synonyms and antonyms, grammar notes, verb forms, and cultural information.
* Look up accurate translations in different subject-based dictionaries (such as computer, engineering, law, medicine and many others).
* Listen to pronunciation of key words for English, Spanish, German, Russian and French recorded by native speakers.
* Get word translation quickly by using Services menu or shortcut (Command+\).
* Use pop-up translation by using Safari Extension.
DICTIONARIES:
Translation from ENGLISH into French, Spanish, German, Italian, Portuguese, and back:
* French-English and English-French: 2 dictionaries with 44,000 entries
* Spanish-English and English-Spanish: 2 dictionaries with 44,000 entries
* German-English and English-German: 2 dictionaries with 43,700 entries
* Italian-English and English-Italian: 2 dictionaries with 44,000 entries
* Portuguese-English and English-Portuguese: 3 dictionaries with 68,000 entries
Translation from RUSSIAN into English, French, Spanish, German, Italian, and back:
* English-Russian and Russian-English: 40 dictionaries with more than 2,000,000 entries
* French-Russian and Russian-French: 17 dictionaries with 980,000 entries
* Spanish-Russian and Russian-Spanish: 5 dictionaries with 145,000 entries
* German-Russian and Russian-German: 23 dictionaries with 885,000 entries
* Italian-Russian and Russian-Italian: 11 dictionaries with 705,000 entries
Explanatory dictionaries
* Oxford Dictionary of English. 355,000 entries
* Collins Cobuild Advanced Learner's English Dictionary. 88,000 entries
* Russian: 3 dictionaries with 151,000 entries

Buy Premium From My Links To Get Resumable Support,Max Speed & Support Me